Regular price
Sale price
$60.00 USD
Unit price
per
Sale
Sold out
Carved into linoleum, this linocut print showcases the beauty, grace, and intimidating power of the red-tailed hawk. A slithering serpent whispers secrets to the hawk as it silently sits upon its decaying perch, patiently awaiting their next prey. Signed and numbered edition run of 40
This exclusive linocut is printed on 19.75x25.75" Hosho Professional rice paper made by Awagami Paper Factory in Tokushima, Japan.
Note: All blocks are inked and pressed by hand, so each print contains slight variances in color and texture, and may show faint indentations in the margins where the paper was pressed over the edges of the block. This makes every print truly unique!
Share
View full details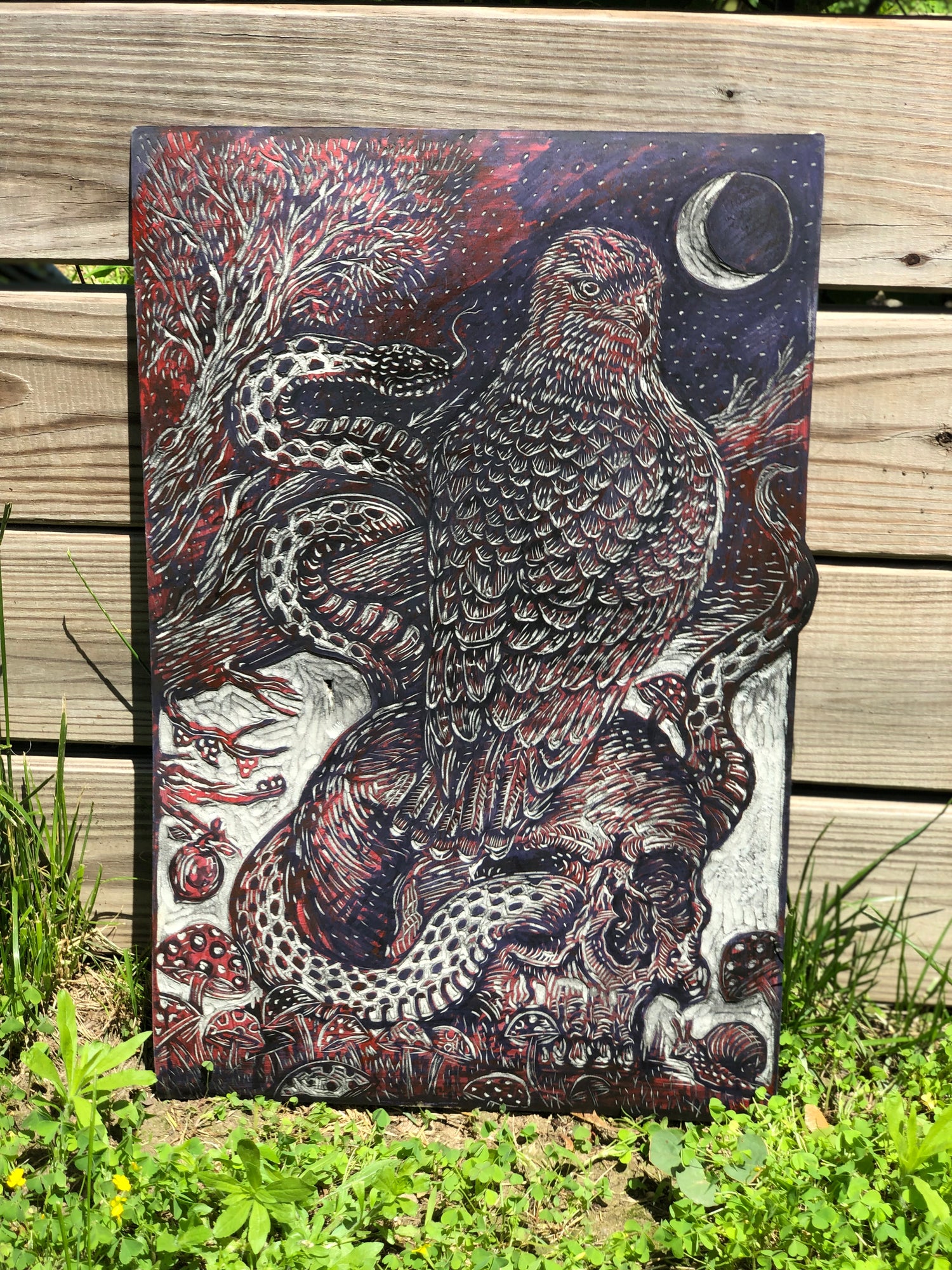 Every now and then I'll catch a glimpse of a red-tailed hawk flying over the parks in Manhattan. I've always been fascinated by their beauty and grace as they soar through the urban skies. I had so much fun demonstrating a red-tailed hawk in all its glory, but with a narrative twist.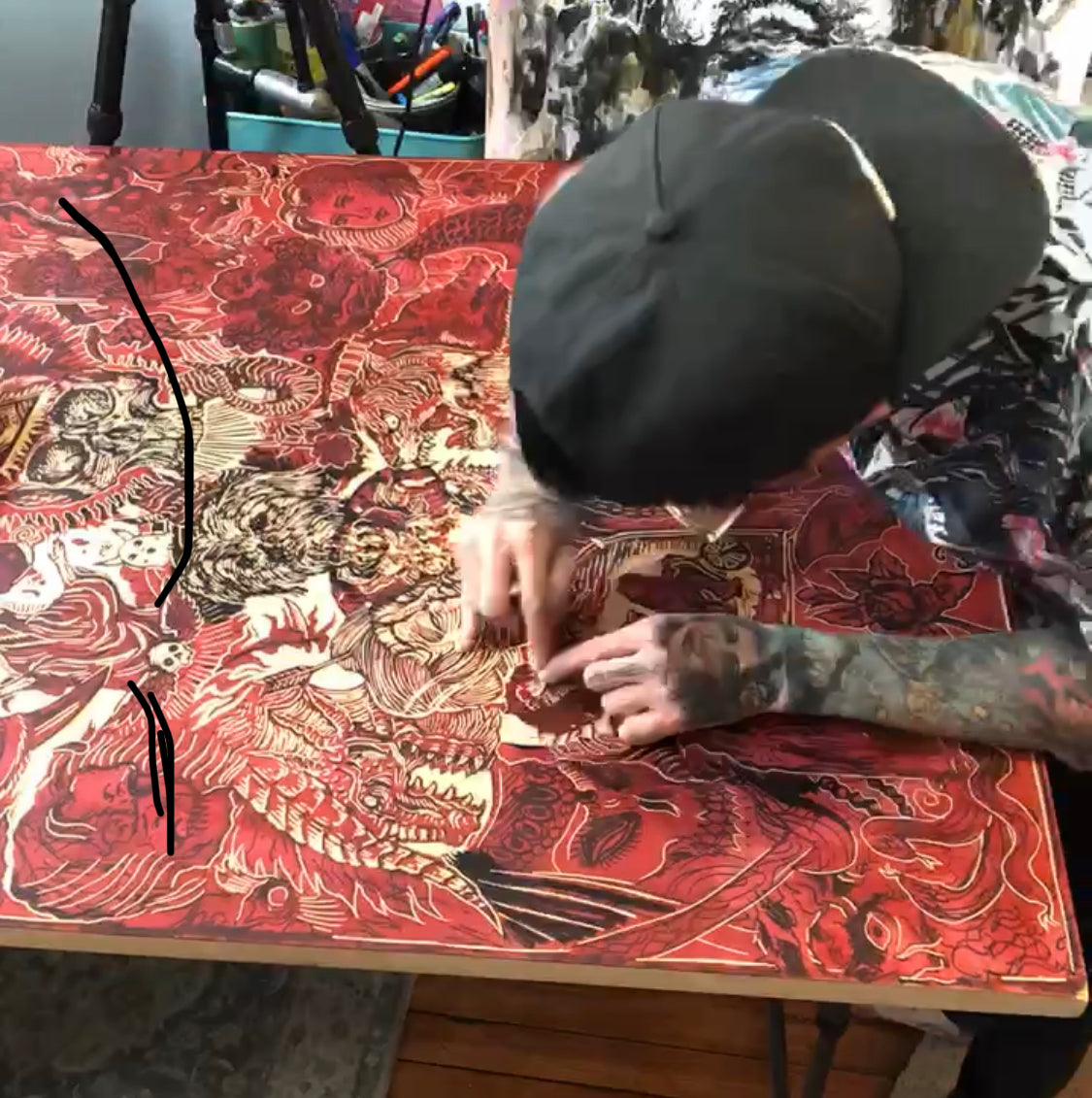 Handcarved Woodblocks
Every detail is carefully and meticulously hand carved into the woodblock. The block is then laid down onto paper and pressure is applied, treating the block as a large stamp. The result is a beautiful print showcasing the beauty of the marks carved into the wood.